Bienvenue à la page des événements ! Cette page est divisée en trois sections :
Tous nos événements affichés dans un calendrier Google très pratique. Utilisez-le pour facilement copier les événements qui vous intéressent dans votre propre calendrier!
Contient les détails des événements qui se produisent dans le proche avenir. Cette section comprend également les liens pour les pages d'événement Facebook correspondantes!
Comprend un catalogue de tous les supers événements que nous avons organisé! Pour nos panels et ateliers de recherche, cliquez sur « En savoir plus » pour trouver un résumé des points clés appris lors du événement.
---
Événements à venir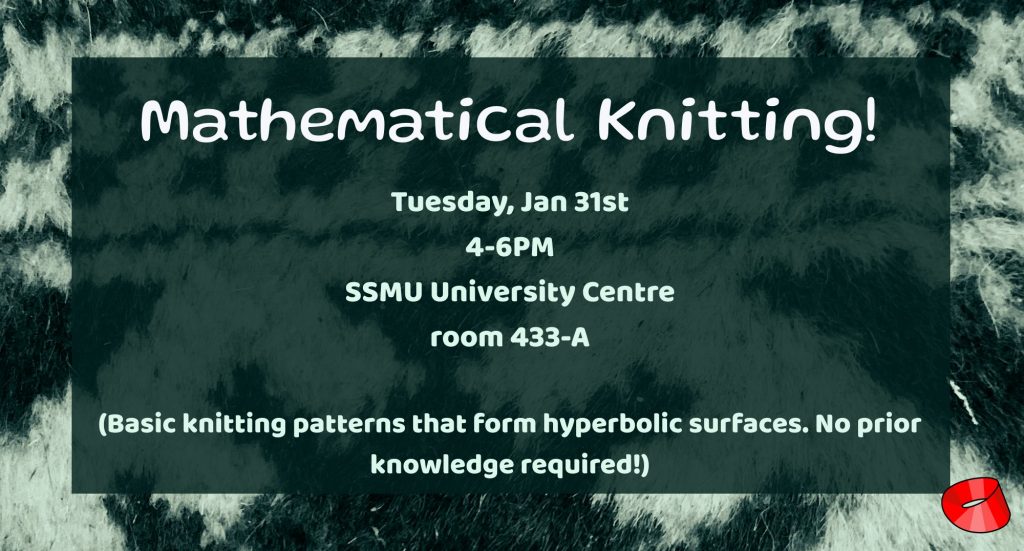 We will be showing participants some basic knitting patterns that form interesting mathematical hyperbolic surfaces. No prior knowledge required and knitting supplies will be provided. This will take place on January 31st, 4-6pm in the SSMU University Centre – Room 433-A.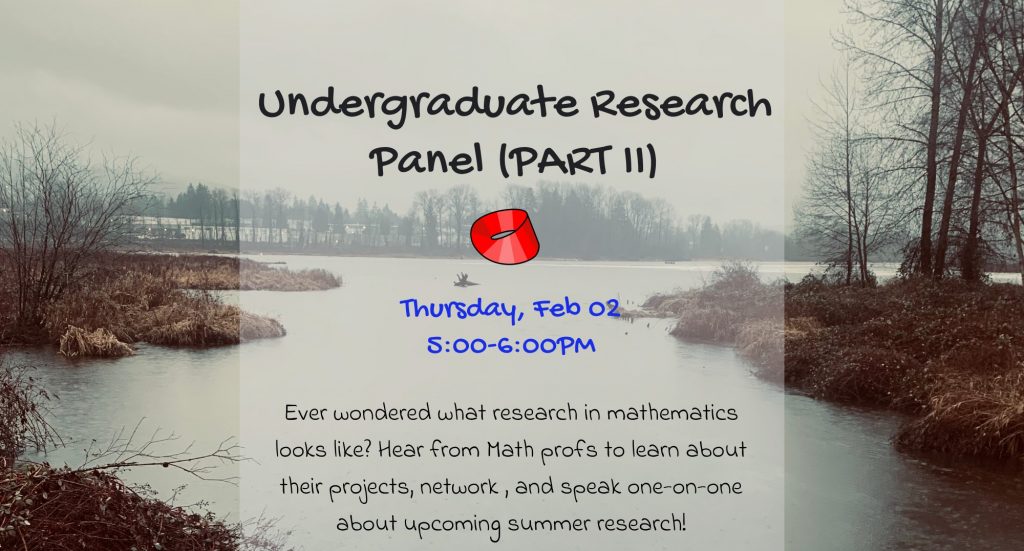 Always wondered about research? Unsure about undergrad research? This is your chance! Get all of your answers and come to our event and learn the ins and outs of undergraduate-level research in math and math-adjacent areas! In the second of this two-part event you'll get to hear from professors in the department of Mathematics who are currently doing research, and get to learn about the currently on-going projects in the department. You will also get an amazing chance to network with the professors, and speak one-on-one about upcoming summer research opportunities! Excited to see you there!
This will take place in WONG 1030 from 5:00 PM – 6:00 PM on February 2, 2023.
Événements réguliers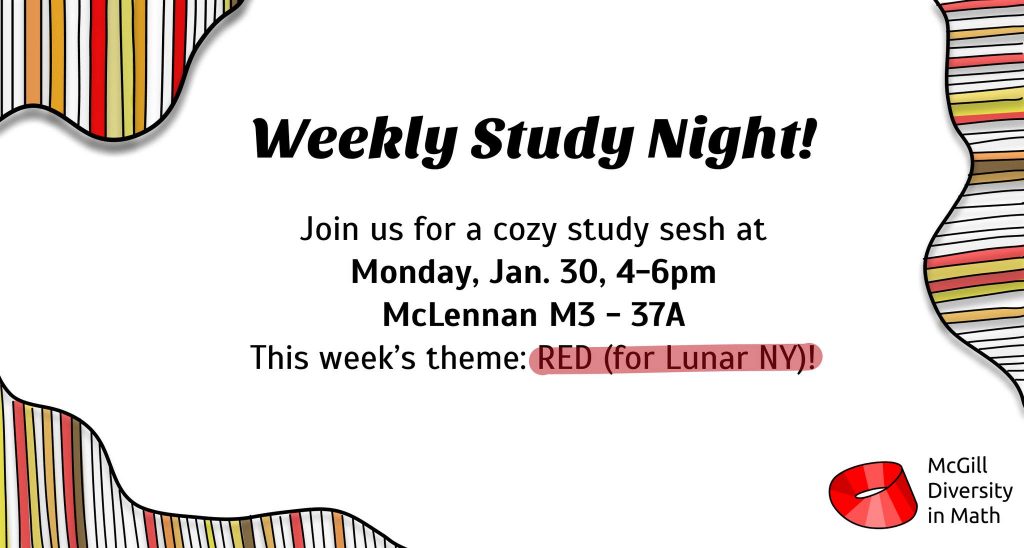 Weekly study nights (now on Mondays)!
This week's theme is RED for Lunar New Year! Join us on January 30th from 4PM -6PM! Come meet some friends, eat some snacks, and get your studying in, all at the same time!
We will be in-person in McLennan, M3-37A, and we'll be providing snacks! If you have any snack suggestions, feel free to message us and we will attempt to procure them. See you there!
---
Événements passés
Fall 2022 – Winter 2023
Fall 2021 – Winter 2022