Welcome to the events page! This page is divided into three sections:
Displays all of our events in a handy-dandy Google Calendar. Use it to easily copy events that interest you to your own calendar!
Contains details of events happening in the near future. Also includes links to the corresponding Facebook event page!
Features a catalog of the great events that we've hosted! For any of our research panels and workshops, click on 'Learn More' to find a summary of the key points learned at that event.
---
Upcoming Events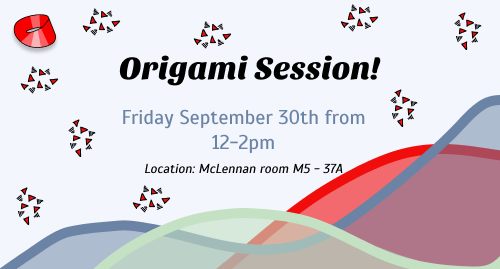 Math is an art, so let's make it 3d! Bring your lunch to and learn to fold some funky mathematical objects with your friends! Origami paper and some snacks will be provided.
Location: McLennan Library, room M5-37A
Time: September 30th, 12-2 pm
Regular Events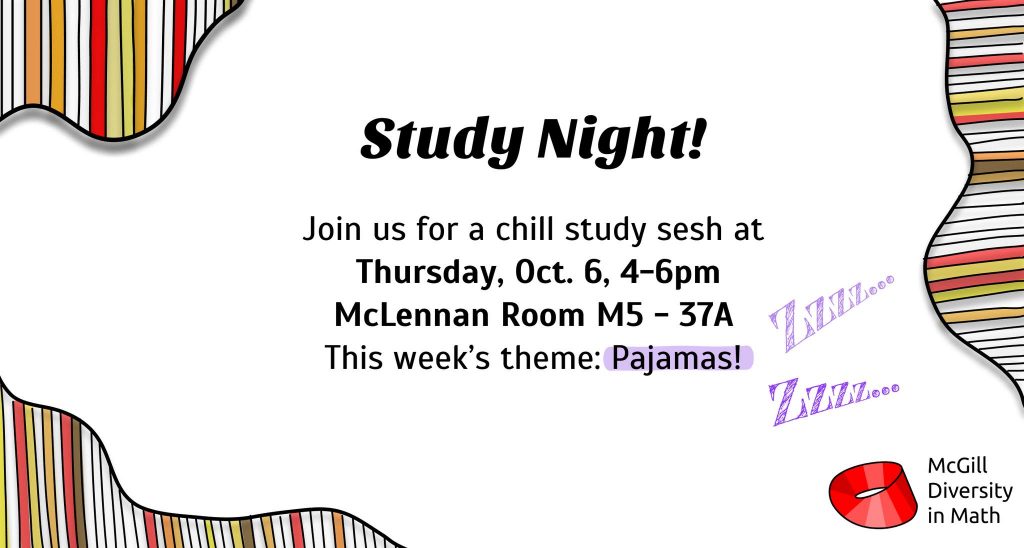 Come meet some friends, eat some snacks, and get your studying in, all at the same time!
This week's theme is PAJAMAS! What a better outfit to be comfy and join us on Thursday, October 6th 2022, from 4PM – 6PM!
We will be in-person in McLennan M5-37A, and we'll be providing snacks! If you have any snack suggestions, feel free to message us and we will attempt to procure them. See you there!
---
Past Events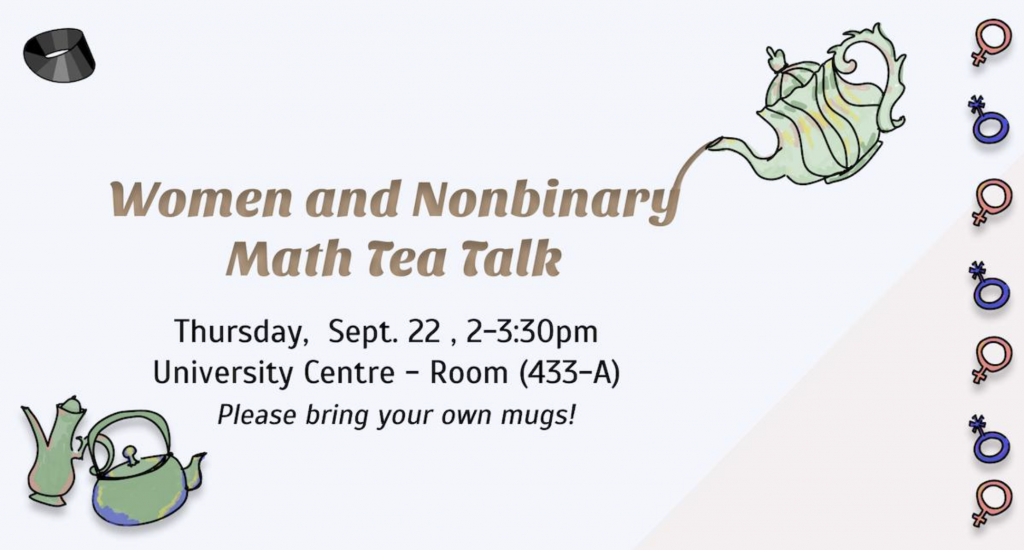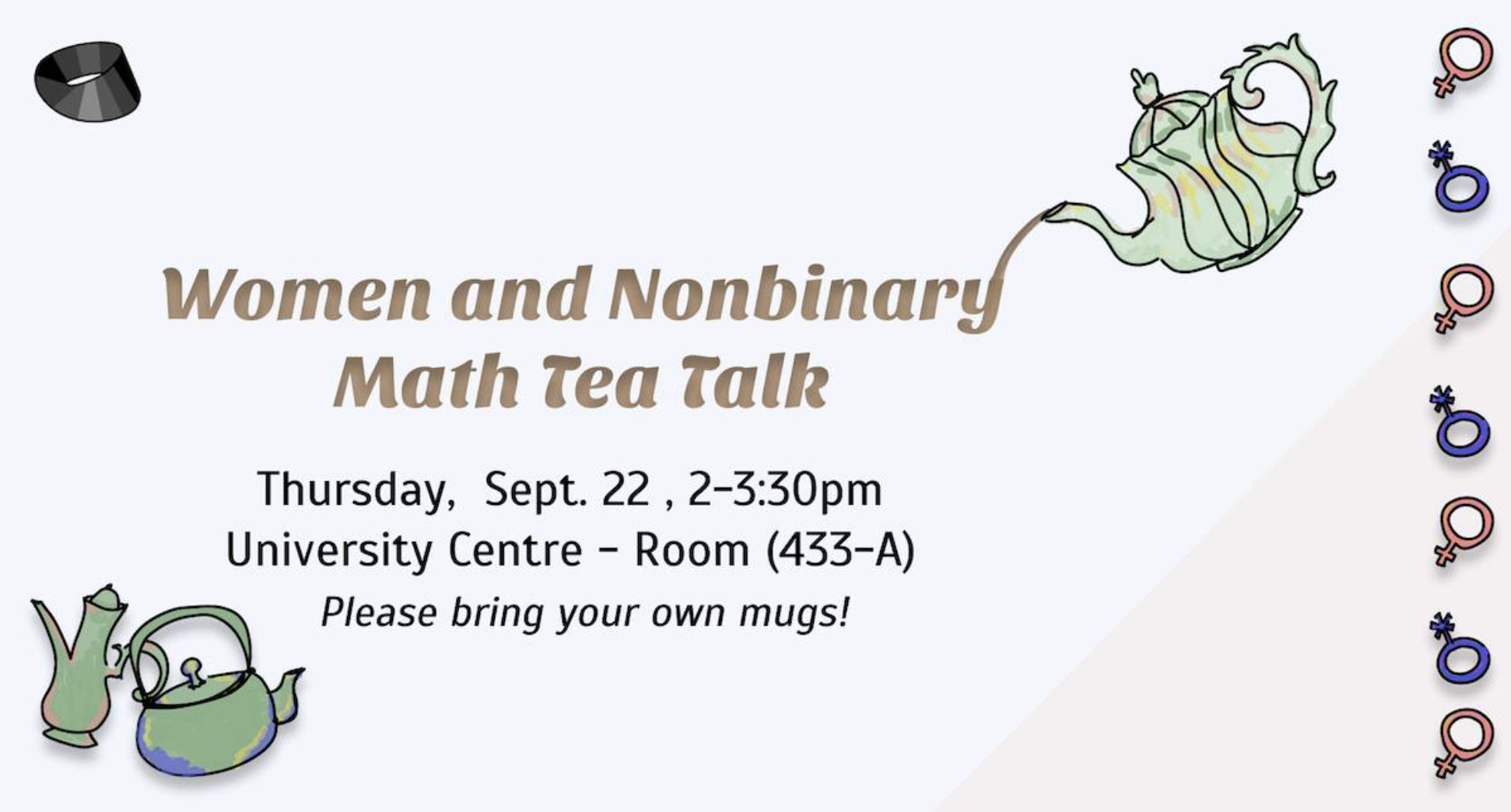 Fall 2021 – Winter 2022