Welcome to the events page! This page is divided into three sections:
Displays all of our events in a handy-dandy Google Calendar. Use it to easily copy events that interest you to your own calendar!
Contains details of events happening in the near future. Also includes links to the corresponding Facebook event page!
Features a catalog of the great events that we've hosted! For any of our research panels and workshops, click on 'Learn More' to find a summary of the key points learned at that event.
---
Upcoming Events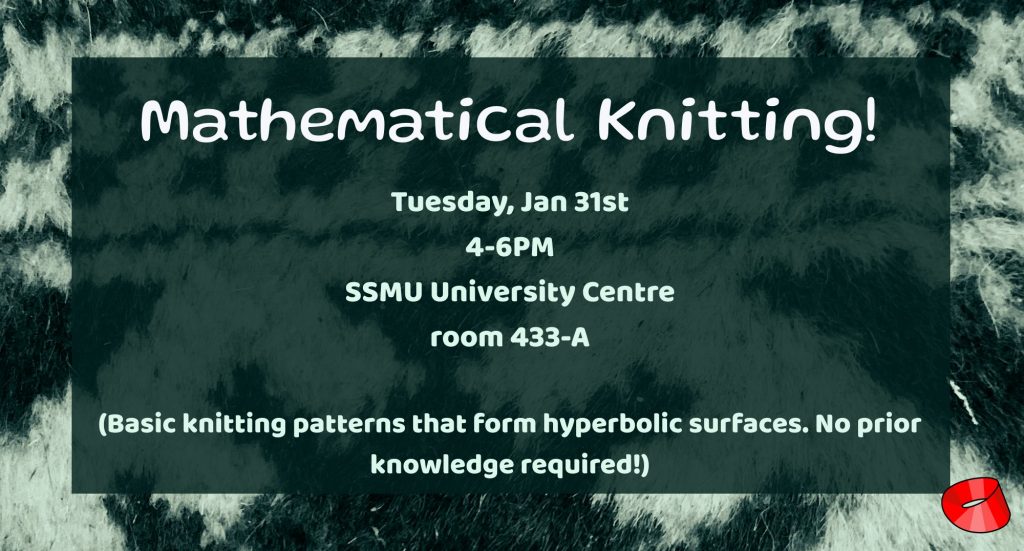 We will be showing participants some basic knitting patterns that form interesting mathematical hyperbolic surfaces. No prior knowledge required and knitting supplies will be provided. This will take place on January 31st, 4-6pm in the SSMU University Centre – Room 433-A.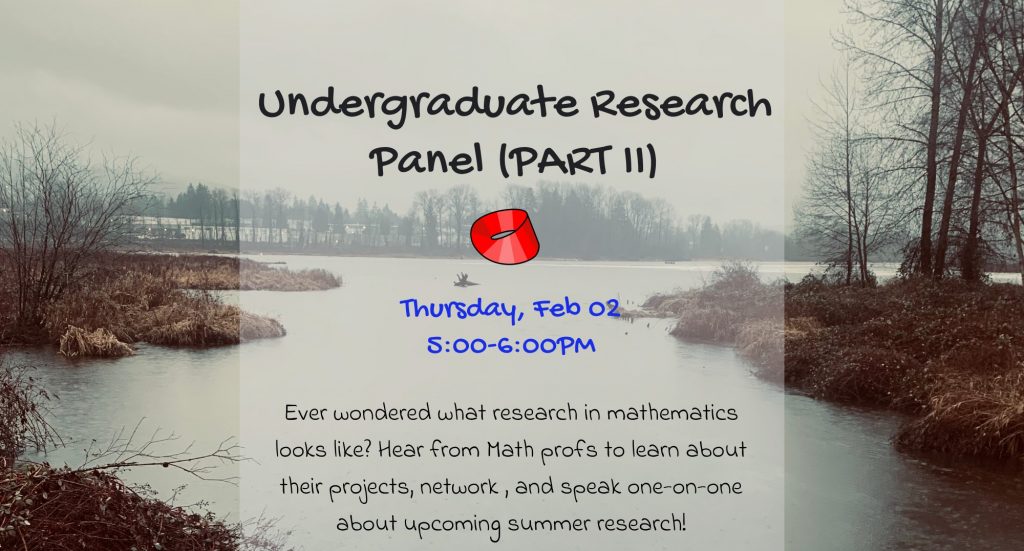 Always wondered about research? Unsure about undergrad research? This is your chance! Get all of your answers and come to our event and learn the ins and outs of undergraduate-level research in math and math-adjacent areas! In the second of this two-part event you'll get to hear from professors in the department of Mathematics who are currently doing research, and get to learn about the currently on-going projects in the department. You will also get an amazing chance to network with the professors, and speak one-on-one about upcoming summer research opportunities! Excited to see you there!
This will take place in WONG 1030 from 5:00 PM – 6:00 PM on February 2, 2023.
Regular Events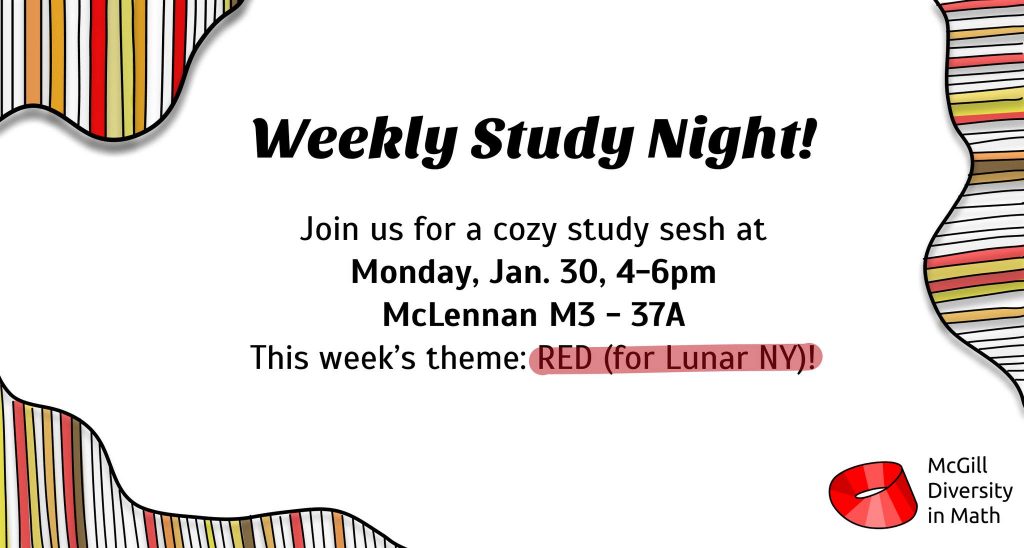 Weekly study nights (now on Mondays)!
This week's theme is RED for Lunar New Year! Join us on January 30th from 4PM -6PM! Come meet some friends, eat some snacks, and get your studying in, all at the same time!
We will be in-person in McLennan, M3-37A, and we'll be providing snacks! If you have any snack suggestions, feel free to message us and we will attempt to procure them. See you there!
---
Past Events
Fall 2022 – Winter 2023
Fall 2021 – Winter 2022